!-meta property="og:image" content="http://www.barrettmanor.com/images/journal_facebook.jpg"/->
Stately
Barrett Manor
French Lick Springs
French Lick Springs
The thing that intrigued me about this card was the reference to Pluto Water.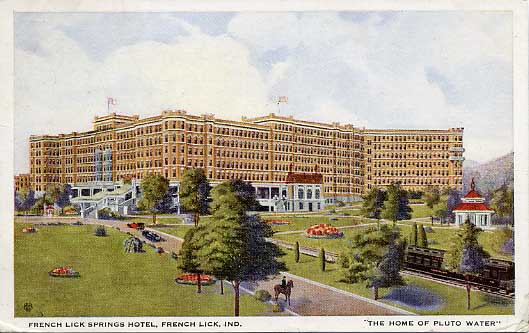 Pluto Water, as it turns out, was advertised in the late 1800s as a cure-all. You name the condition, Pluto Water could most likely cure it, or people believed. The stuff did have laxative properties. Apparently Louis Armstrong was a big fan of the stuff.
The hotel still exists. Check out the pictures while you're there.