!-meta property="og:image" content="http://www.barrettmanor.com/images/journal_facebook.jpg"/->
Stately
Barrett Manor
The White House
The White House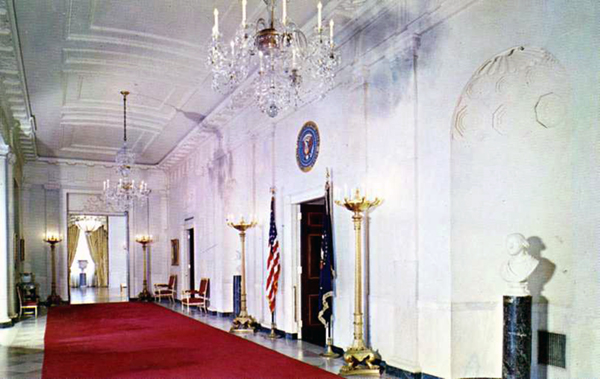 Cross Hall. Without the creepy Christmas trees. The carpet has been changed out in the last 40 years, but the statuary and lighting remains the same.
From the back: The CROSS HALL, looking from the State Dining Room on the west to the East Room. The 18th-century cut-blass chandeliers illuminate and decorate the hall. Neither the Cross Hall nor the Entrance Hall have been greatly modified since designed and built by Hoban in 1792.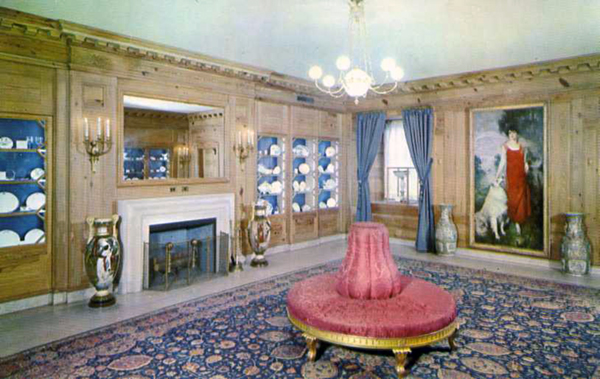 The China Room has been redecorated several times. This picture seems to date to early 1962.
From the back: The Lovely CHINA ROOM displays the White House china collection, representing every past presidential administration. The collection was pioneered by Mrs. Benjamin Harrison, who enjoyed china painting. The portrait at the right is of Mrs. Calvin Coolidge.