!-meta property="og:image" content="http://www.barrettmanor.com/images/journal_facebook.jpg"/->
Stately
Barrett Manor
Washington, D. C.
Washington, D. C.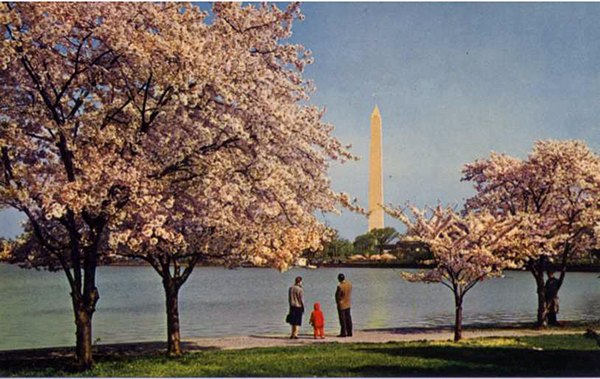 We were fortunate to make it to Washington, D. C. while the cherry blossoms were in bloom.
From the back: Washington Monument and Cherry Blossoms. The 555 ft. granite tapering Shaft, capped with pure precious aluminum at its completion in 1885, majestically towers over the cherry blossoms festooned tidal basin as an ever present memorial to the Country's first president.
(Spelling and capitalization as on the card. Because phallic symbols should always be capitalized.)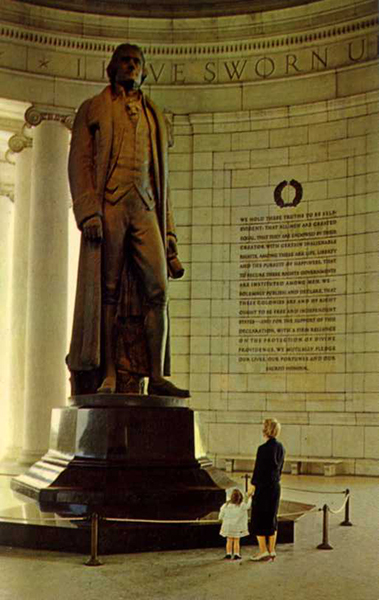 Jefferson Memorial
From the back: The statue is by Rudolph Evans and stands in the center of the Memorial Room upon a pedestal of black Minnesota granite. The height is 19 feet. With bronze inscriptions, it is in pleasant contrast with the white Georgia marble of the interior. Through the colonnades, the figure is visible from many points, even across the Tidal Basin.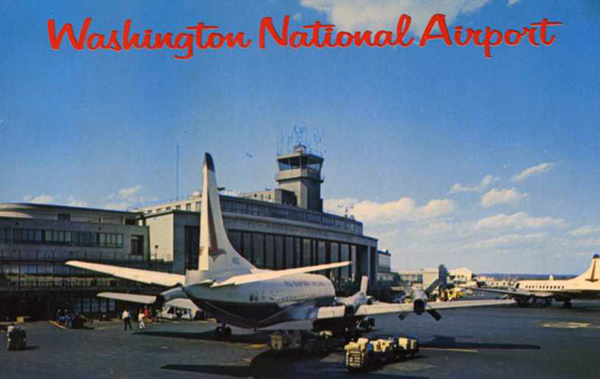 Washington National Airport
From the back: One of the busiest Air Terminals in the nation.
It was renamed to Ronald Reagan Washington National Airport in 1998.