Arlington, VA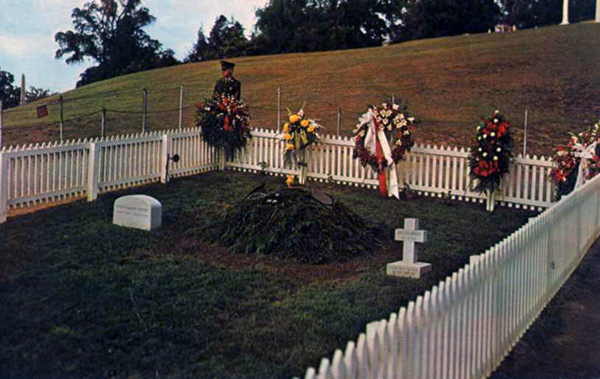 JFK Gravesite
From the back: Grave of John F. Kennedy, the 35th President of the United States, overlooking the Nations Capital from Arlington National Cemetery. In the background is the Custis Lee Mansion, home of General Robert E. Lee. The eternal flame, lighted during the burial service, is located in front of the Presidential Seal.
(Spelling and punctuation left intact.)
We were there in 1965, and I think it was right before they began to redo the gravesite as it exists today.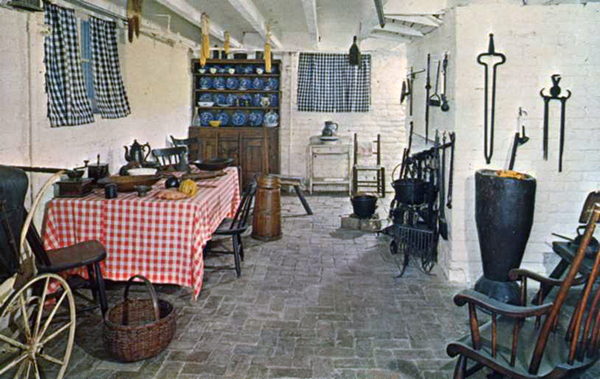 Custis-Lee Mansion
That white pole in the background of the grave site is a flagpole in front of the Custis-Lee mansion in Arlington, VA. Arlington National Cemetery is part of the grounds of the original plantation, and soldiers have been buried ther since 1864. Congress approved restoration of the house to its antebellum state back in 1925. Some of the original furnishings were returned to the house as part of that restoration.
The history of the house is more than just the Civil War. The house was built by George Washington Parke Custis, grandson of Martha Washington and step-grandson of George Washington. His daughter married Robert E. Lee and she inherited the house after he died.
From the back: Winter Kitchen Of Curtis[sic]-Lee Mansion. The north part of this room was used as a kitchen, the south part as a laundry. The large fireplace and chimney helped to warm the rooms above during the winter.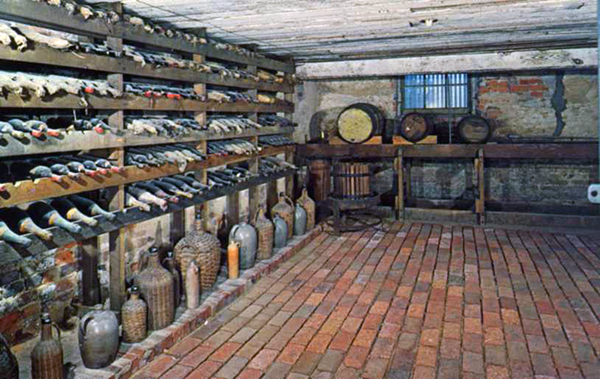 From the back: Wine and brandy, made from grapes and fruit grown on the Arlington and other Custis farms, were stored in this room. The bottles and casks are typical of this period.
I could have sworn we had visited Mount Vernon, but now that I see these pictures this must have been the mansion we visited.