Saturday, January 18, 2020
This was the sight that greeted me just after the alarm went off. We were moving into port! Paul too this one just a few minutes later: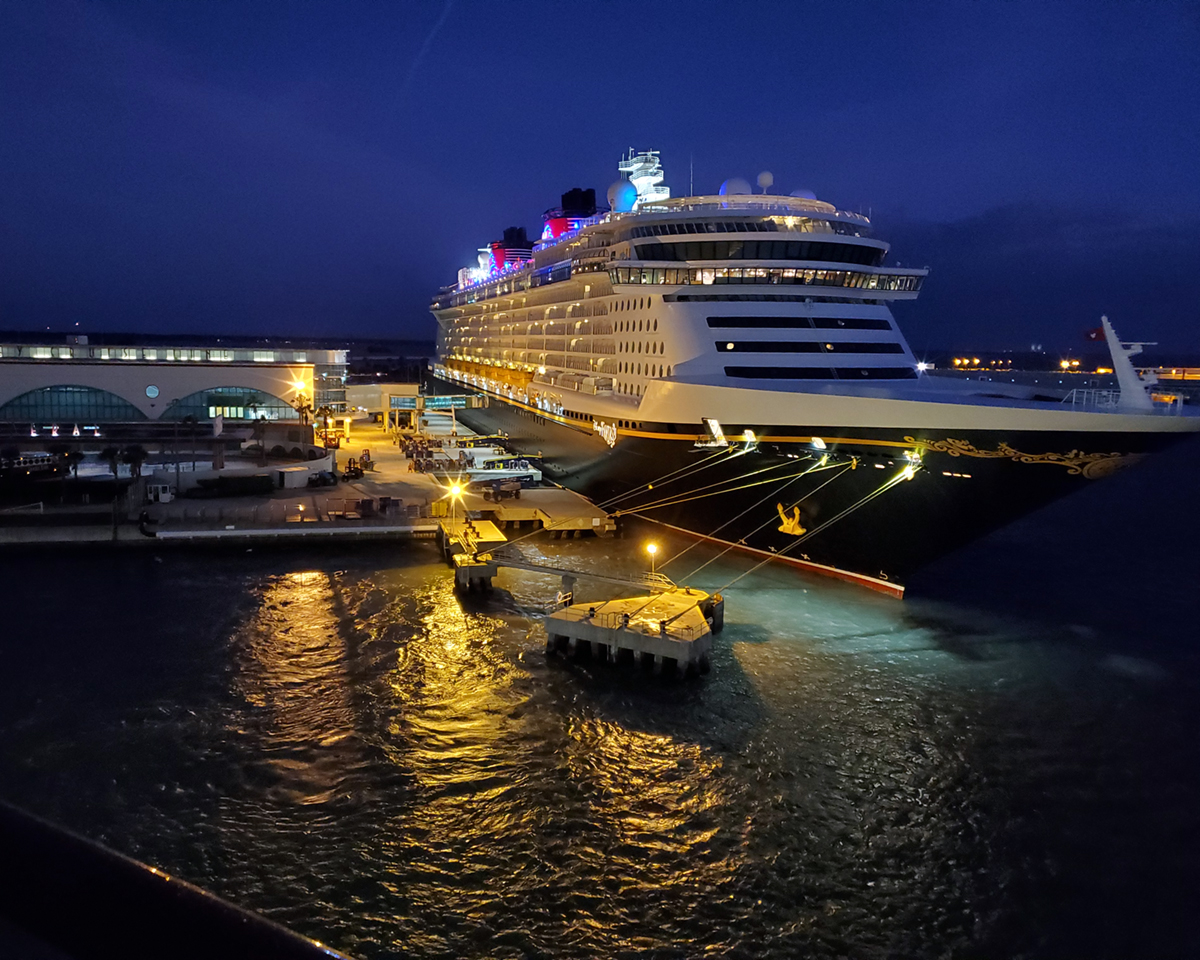 That's the Disney Ginormous. Or something like that.
During breakfast chatter turned to the SpaceX launch. This would be an abort test (where they blow up the rocket after launch and parachute the capsule to the ground) That would have been spectacular. Sadly, the launch was scrubbed. But I did get another chance to whip out my telephoto lens: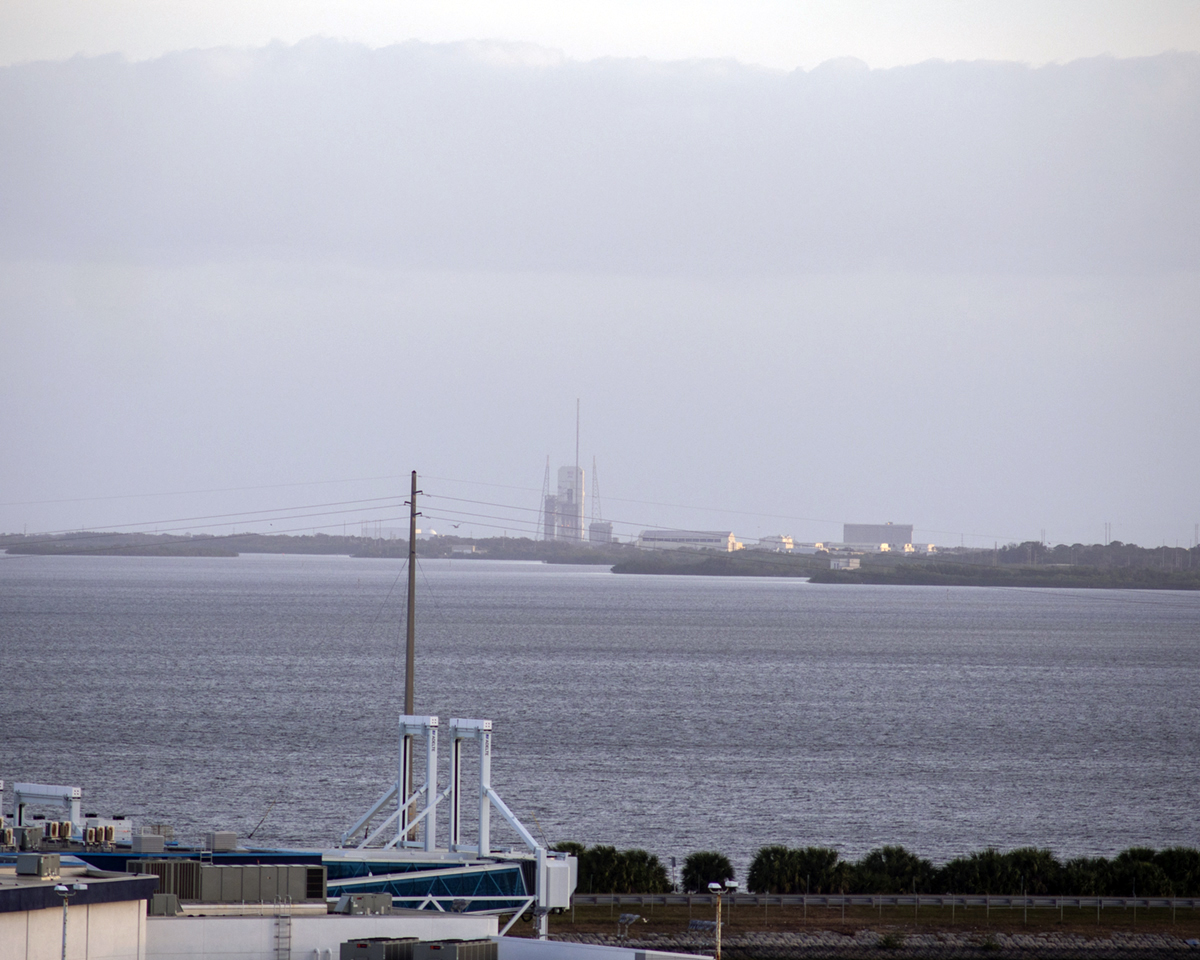 Our disimbarkation group was called. We got herded off the ship, and Customs consisted of a facial recognition match. No questions, no passports. Interesting.
Then we ended up at the airport to wait six hours for our flight. We did ask if we could get an earlier flight, but they wanted $650. We didn't wanna get away back home that bad. However, the flight was delayed due to maintenance issues and we didn't walk in the door until very late.
The cats were briefly glad to see us, and wondered why we hadn't made forth with the treats.
So, would we do this again? Possibly. Maybe try a different line. Not that we didn't like NCL, but there's nothing to compare it with.
So there you have it. I'm off to sleep off some jet lag.
Select a day below: