!-meta property="og:image" content="http://www.barrettmanor.com/images/journal_facebook.jpg"/->
Stately
Barrett Manor
Thursday, January 16, 2020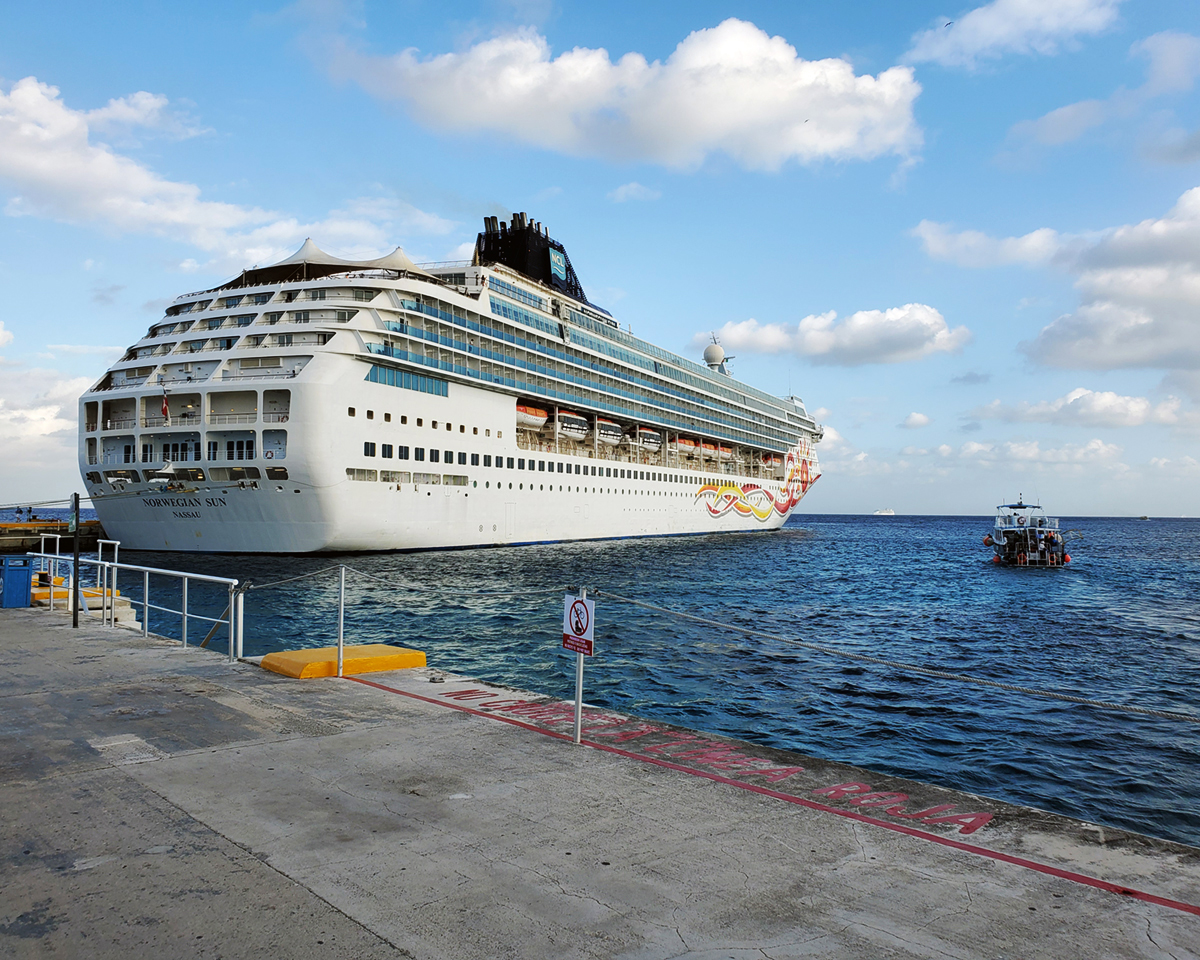 We disembarked at the main pier near downtown, which spit us out into a group of shops that looked very much like yesterday's group of shops, except on a larger scale. And with a cinema. Our directions to the excursion said to disembark and walk 900 meters. Ah. Well. That was wrong. We ended up taking a taxi several miles outside of town, past the new Playa Maya pier (not to be confused with Costa Maya) to an establishment called Discover Mexico!
We were met by our tour guide, Memo, who invited us to sit and rest in a cool spot while we waited for the rest of our party. Turns out the rest of the group had docked at Playa Maya, but they had been told to walk 300 meters, which was still not enough to get to this place. I chalk that up to the booking people, and not the people running the tour, who were awesome. In the waiting area was a work of art I dubbed the Jaguar of Judgement. You decide.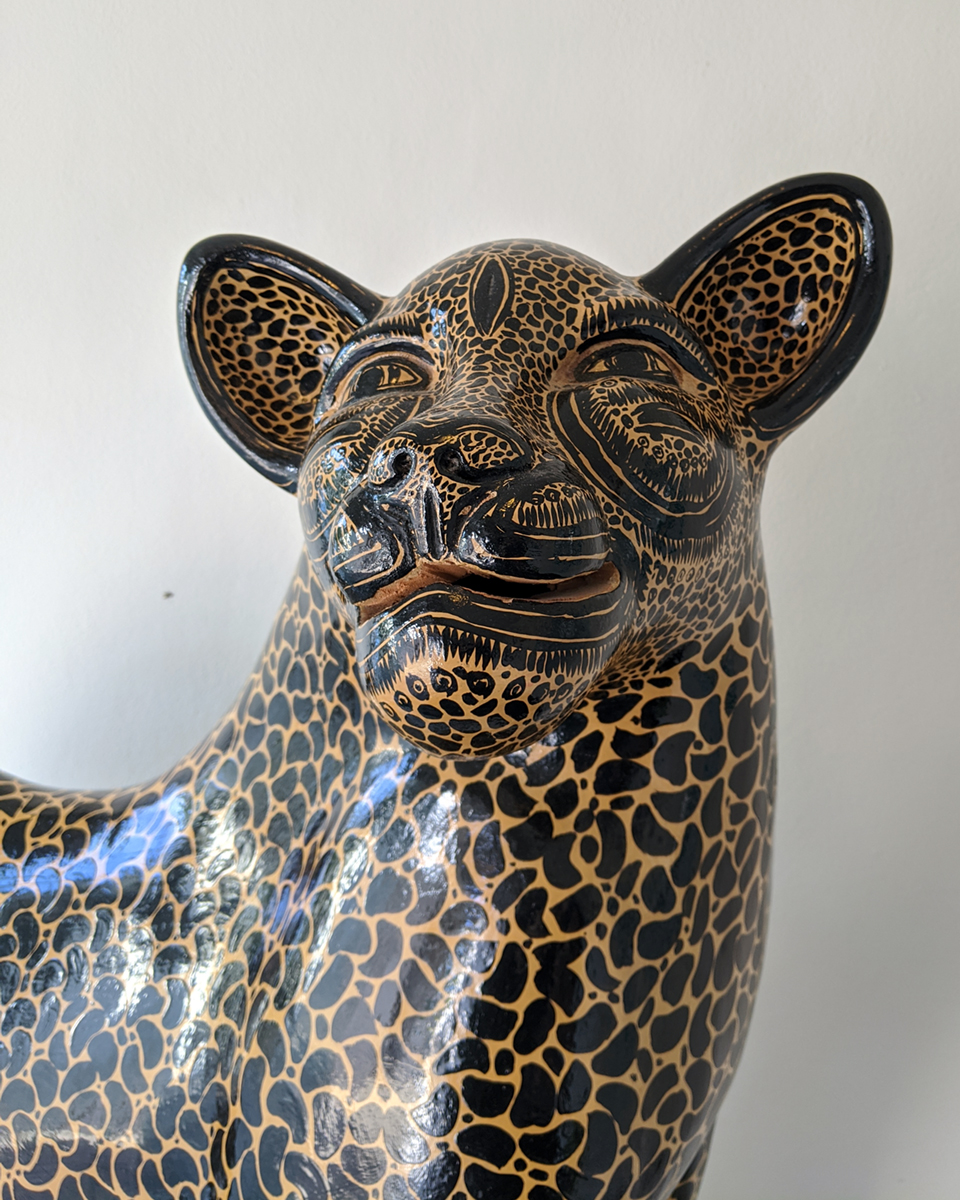 Have another Jaguar, along with some art from inside the Discover Mexico! museum: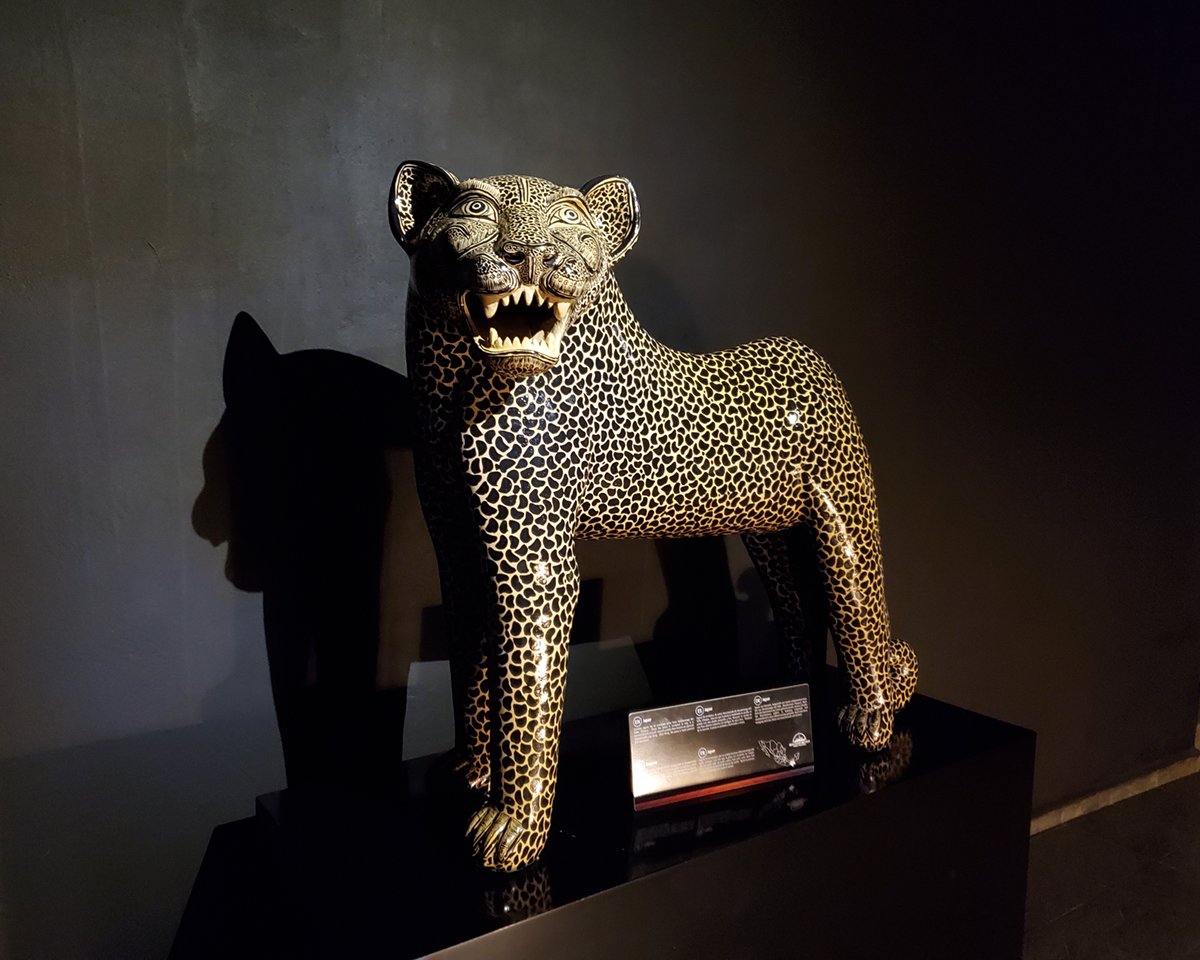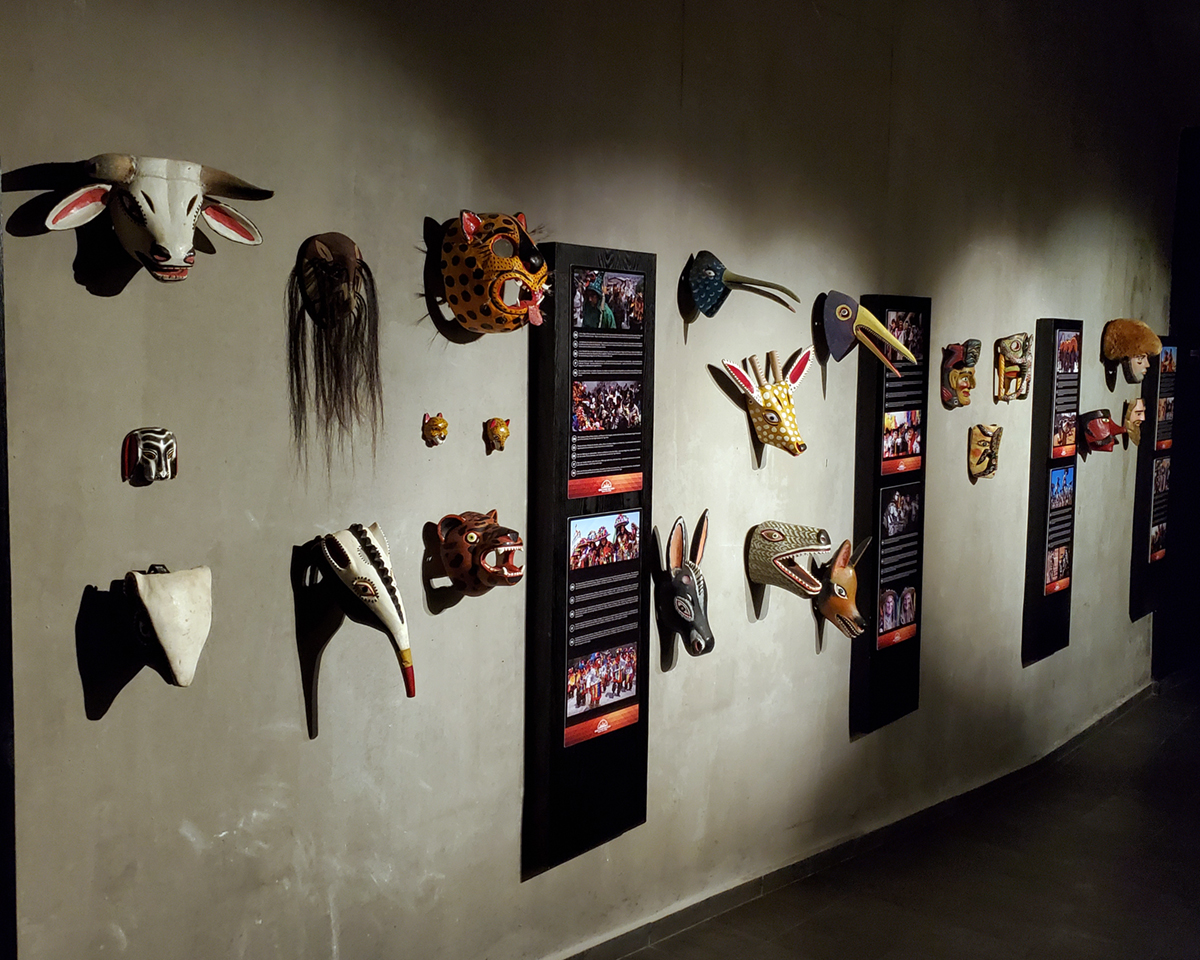 Memo led us into the chocolate kitchen, where we were handed small cups of traditional Mayan drinking chocolate to sip on while we listened to a lecture on chocolate and the traditional methods of making it. Then it was time to make our own! We ground the chocolate, added sugar, cinnamon, and some vanilla extract. All that got kneaded together then placed in a chocolate mold.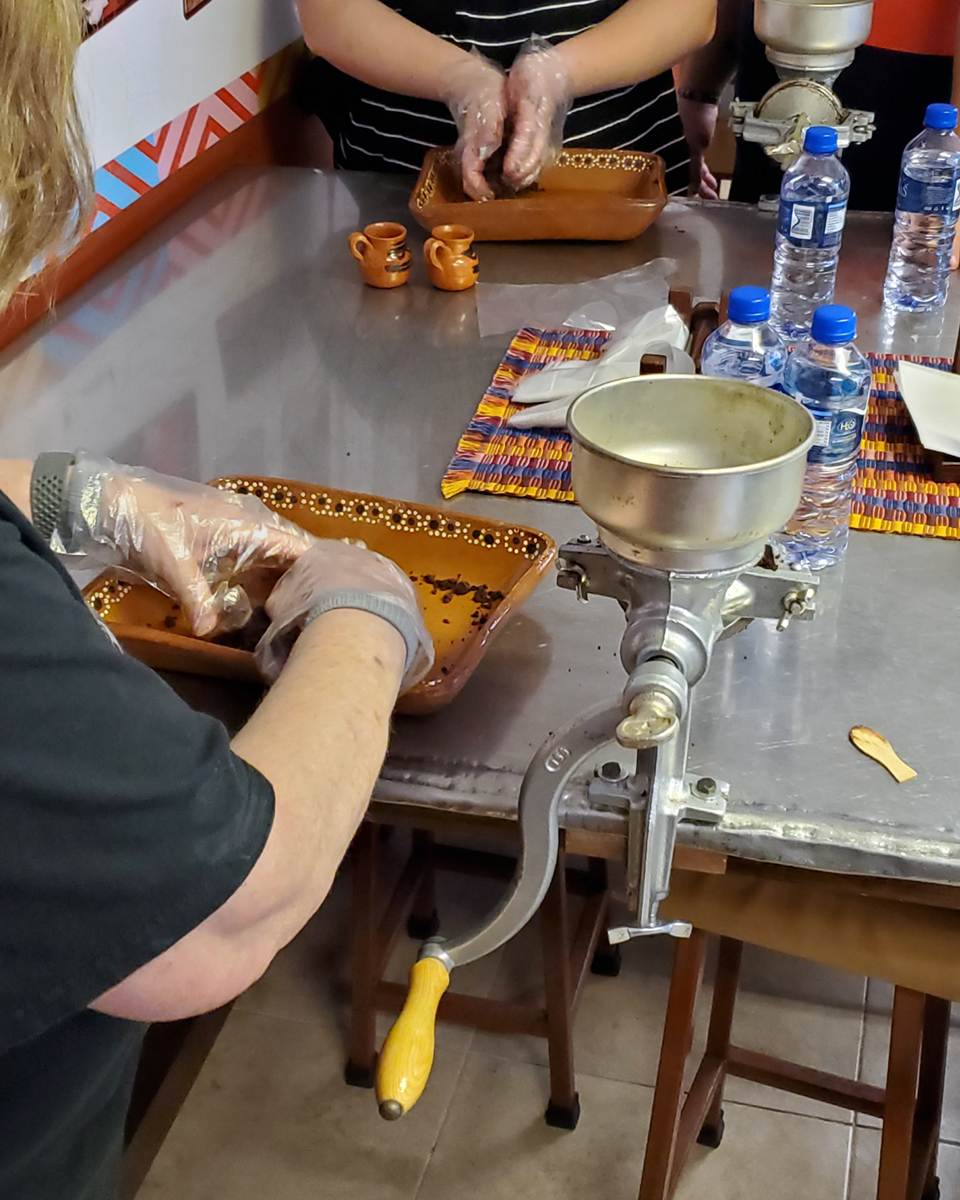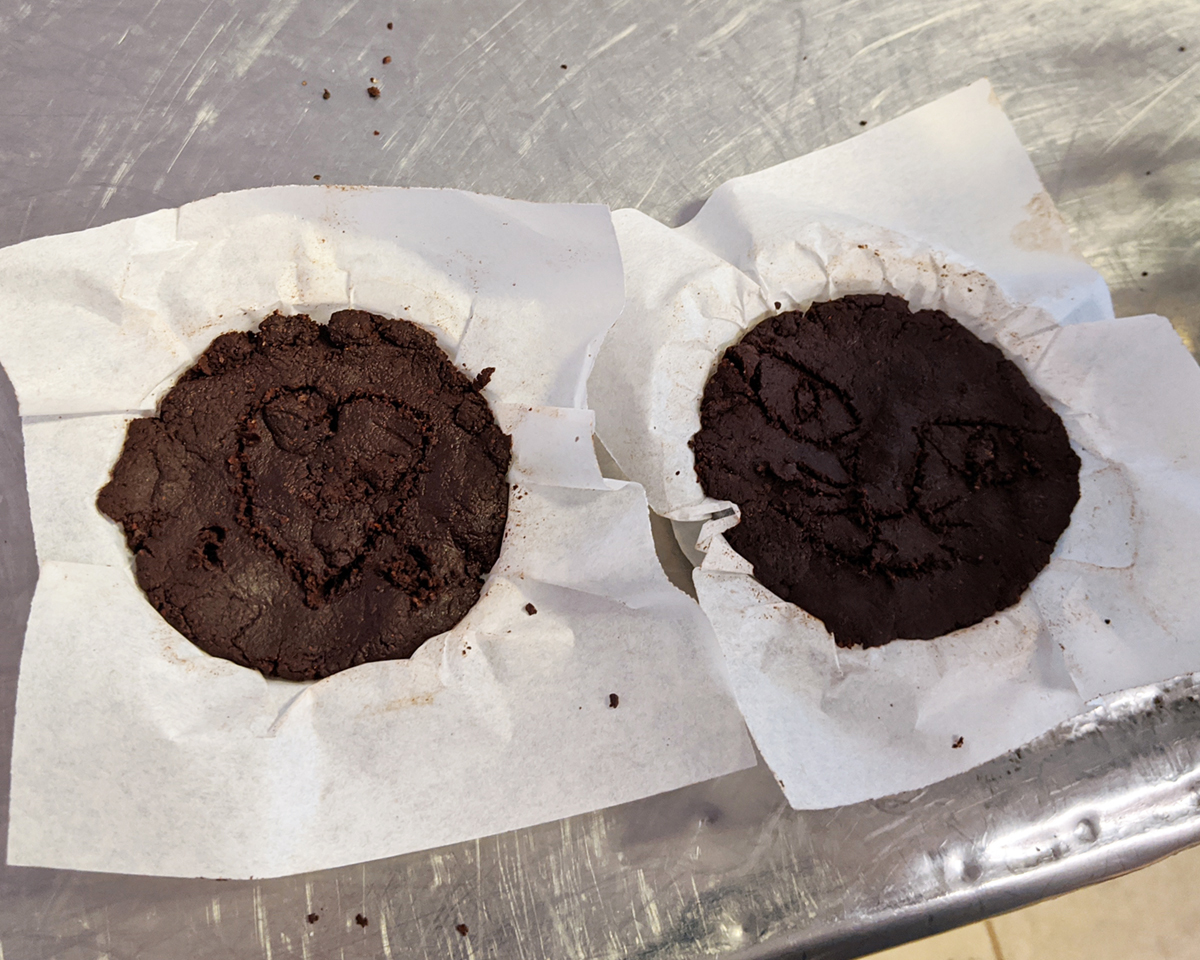 While they refrigerated the chocolate for a bit to allow it to harden up, we had a chocolate margarita! This picture also shows the cups we were served the chocolate in.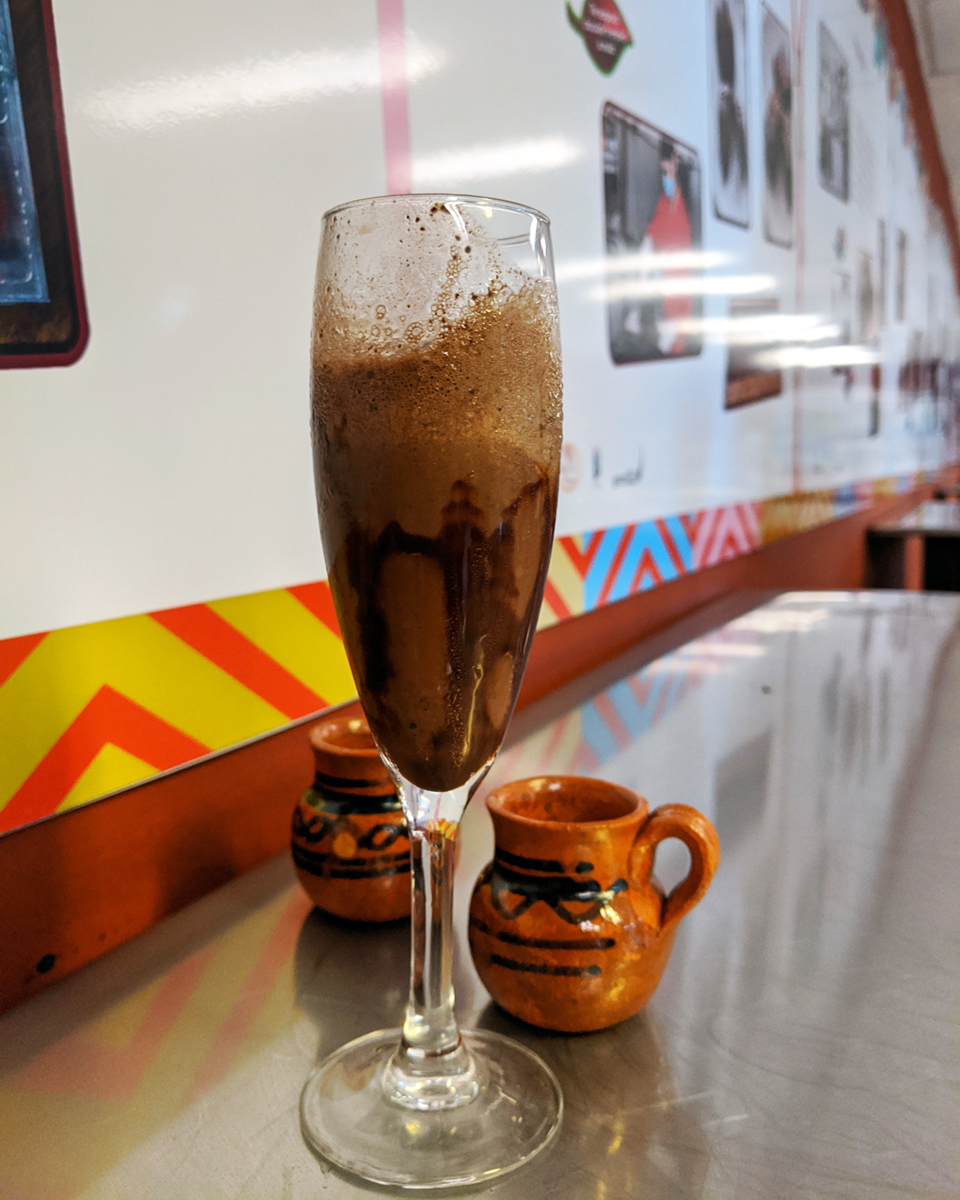 Next, we wrapped our chocolate and it was ready to go!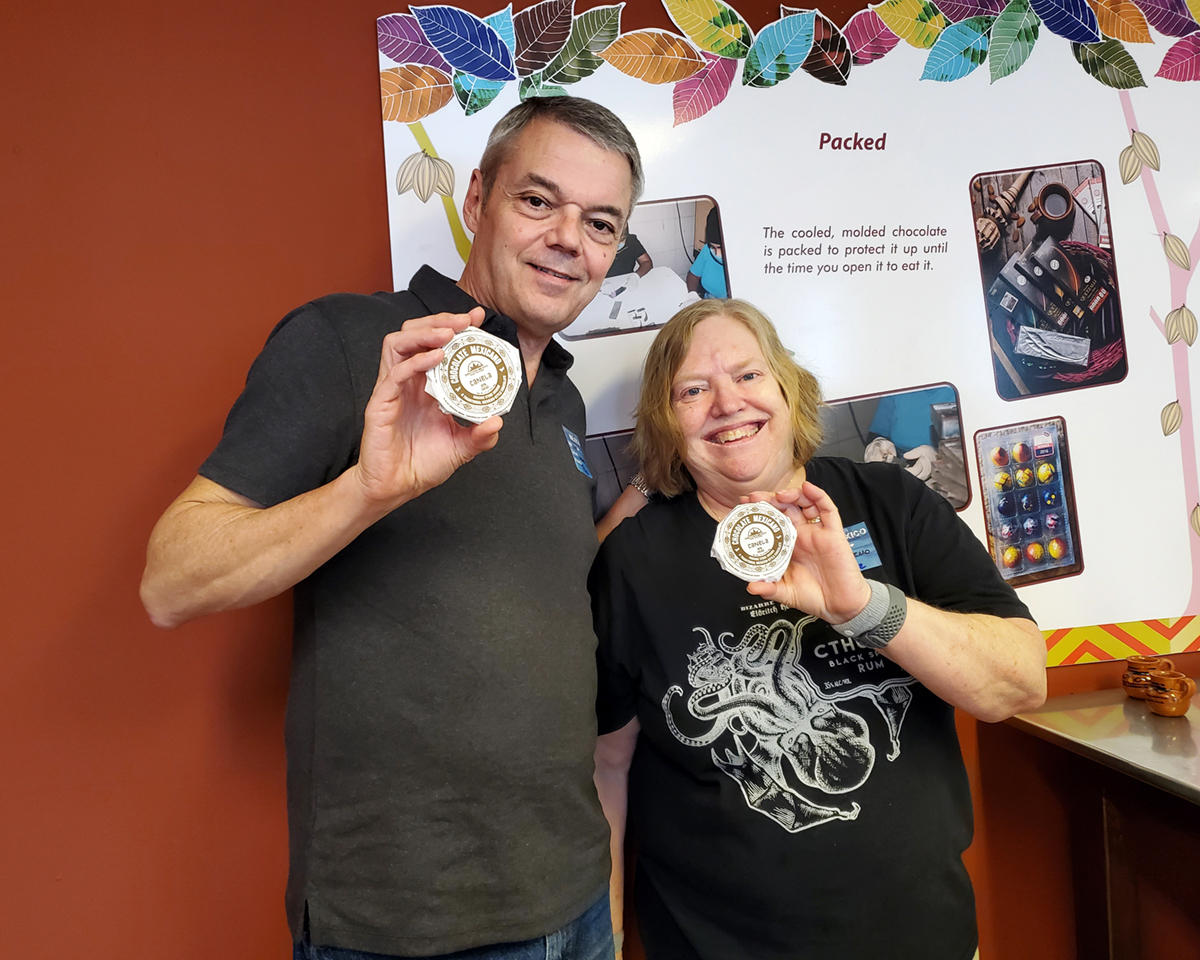 There was also what I call a micro margarita (served in a shot-sized container) to sip on as we went on to learn about tequila.
As most people probably know, tequila comes from the blue agave plant. In addition to that, the plant has to be grown in a certain area of Mexico (which includes the town the liquor is named after) to gain the appellation of tequila. Anything else is mezcal (of which there are several types).
Here are some blue agave plants: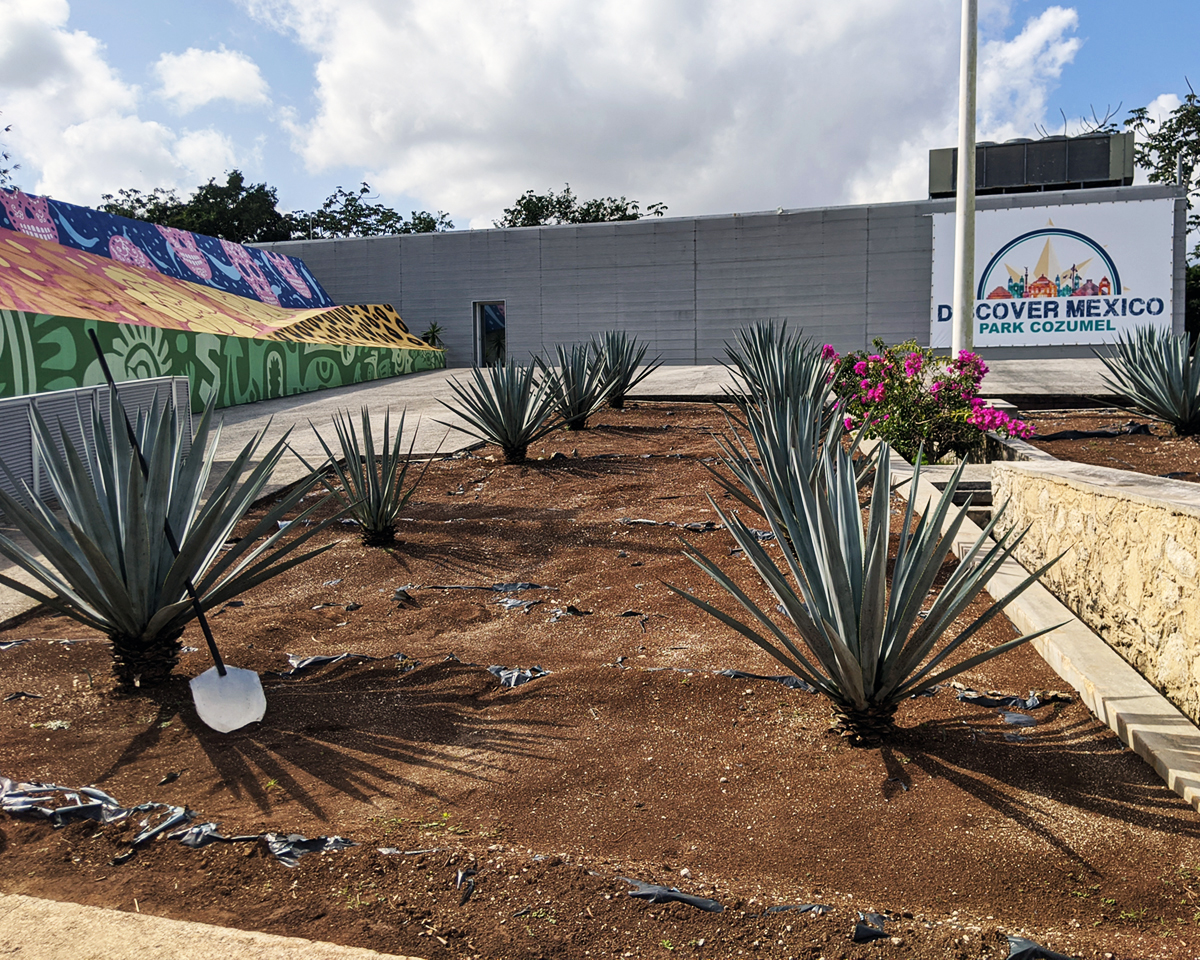 Next up was the tasting. Here, Meto explains more of the history of tequila including where Jose Cuervo came into all this. He was granted land by the King of Spain in 1758, and they started selling it in 1795. You can learn all about it at the Cuervo site, if you're 21 or over.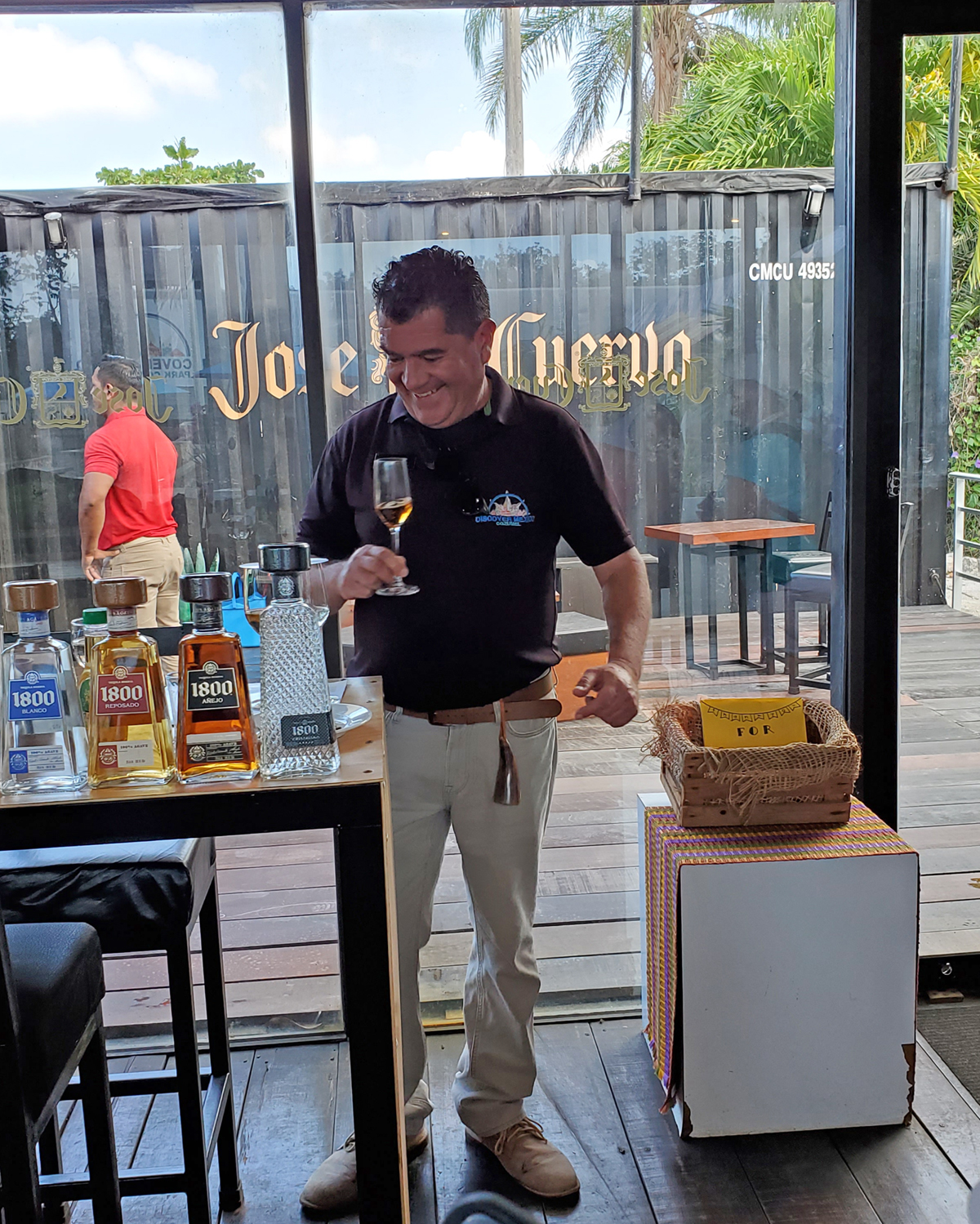 So yes, this is what Cuervo calls a "professional tasting room." And yes, it's made out of shipping crates. And yes, it's a giant commercial for Cuervo, but at that point you don't care.
We tasted three types of tequila, Blanco (which is immediately removed from the containers after fermentation), Reposado ("rested" in wooden barrels for at least two months), and Añejo ("aged"), which has been aged for at least a year. The taste difference was amazing. And no, we didn't drink it all.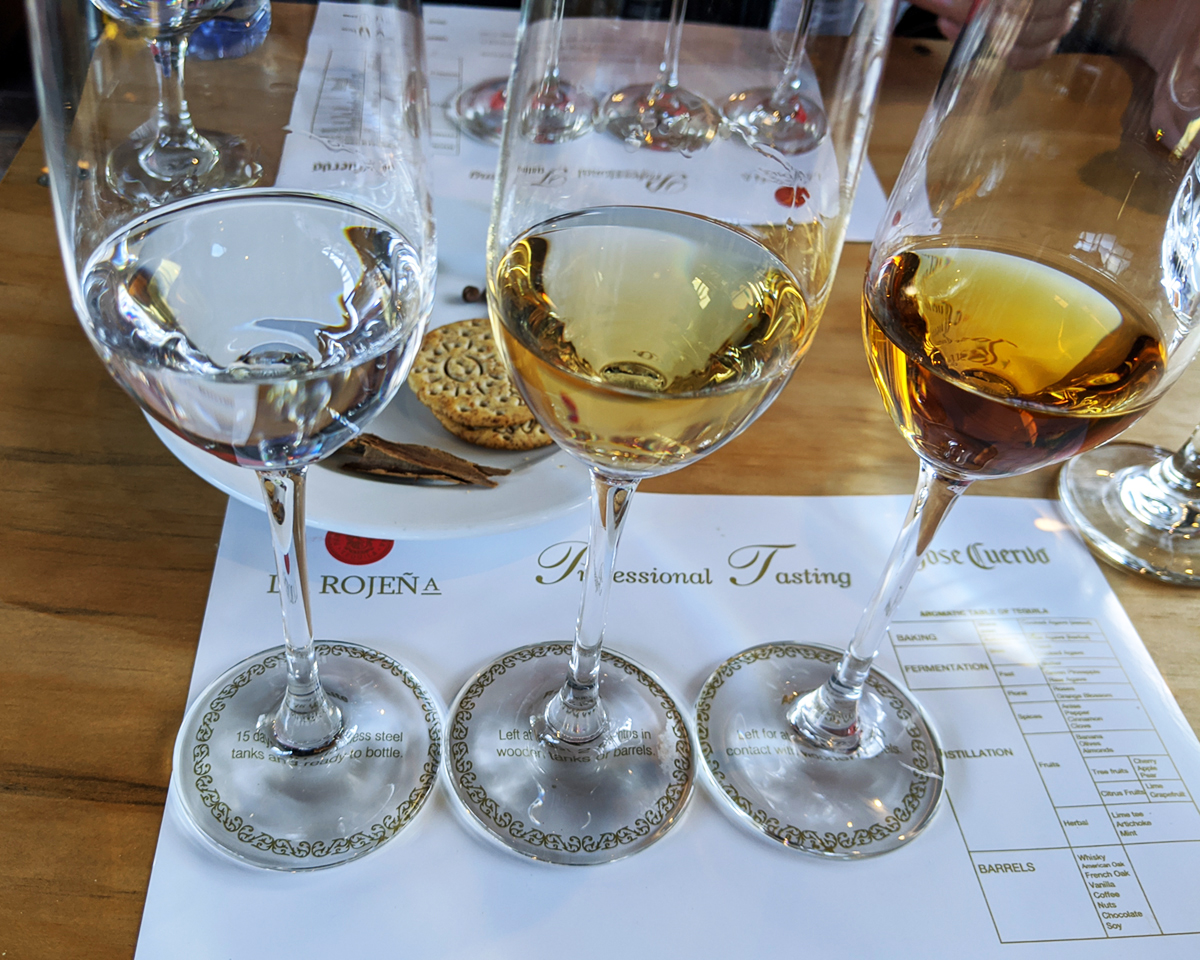 After a trip through the mandatory shopping area (where we did buy a bottle of Añejo, why do you ask?), we ended up in the dining area.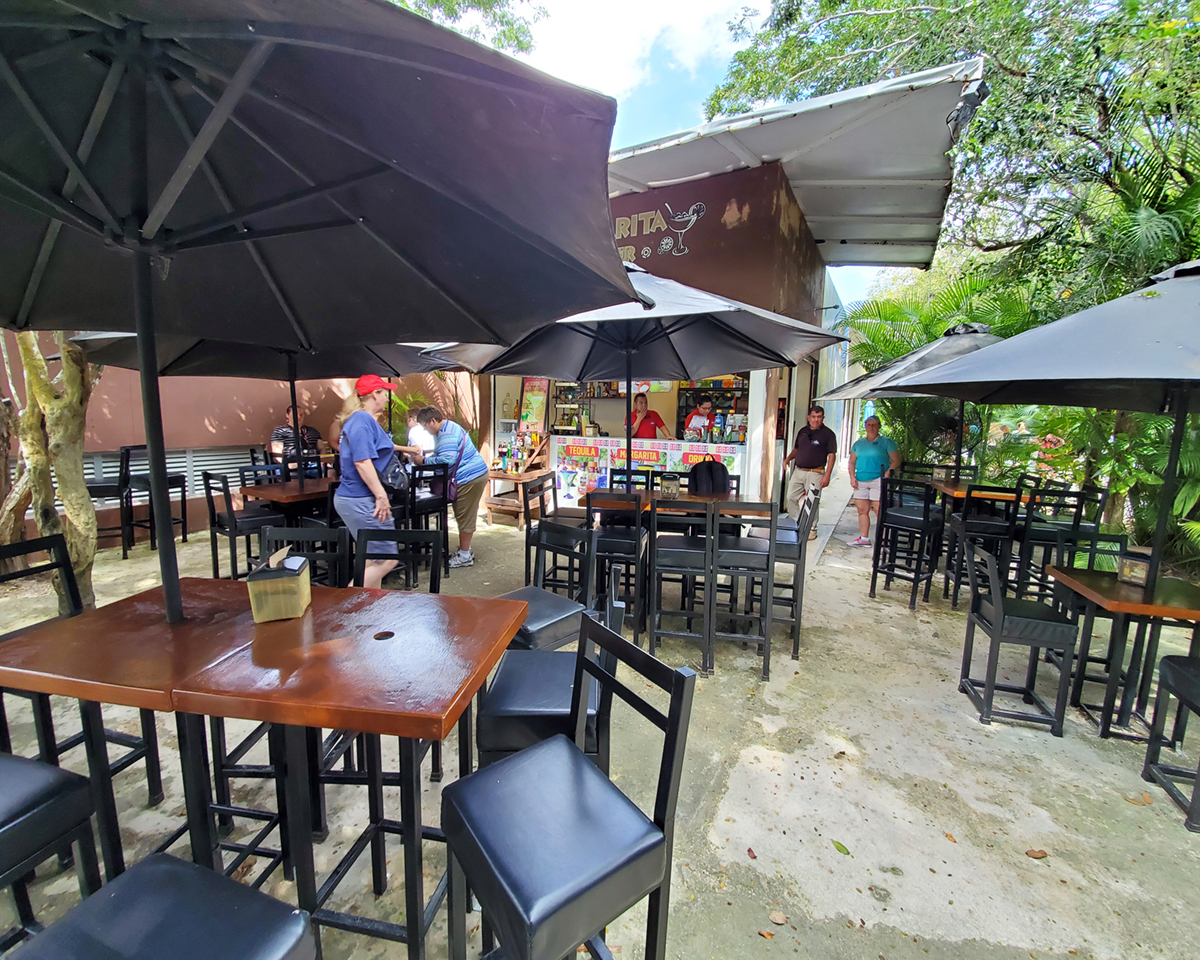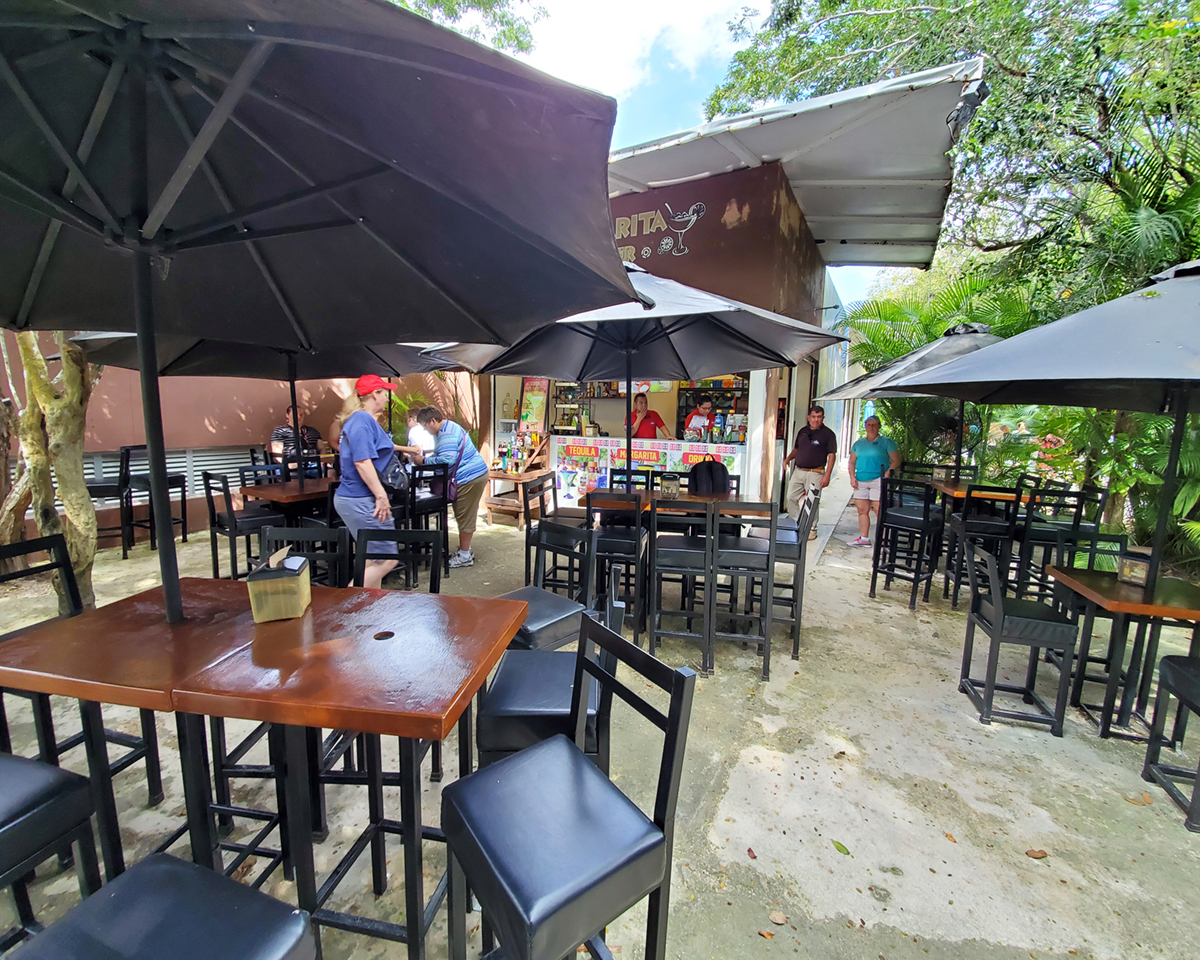 Before the food, there was a mango margarita with salt and chile pepper flakes on the rim. All consumed next We lingered here for a while and got to know some of the people on the tour. This was a small group of eight, which was really nice. we never realy felt like we were being herded like cattle.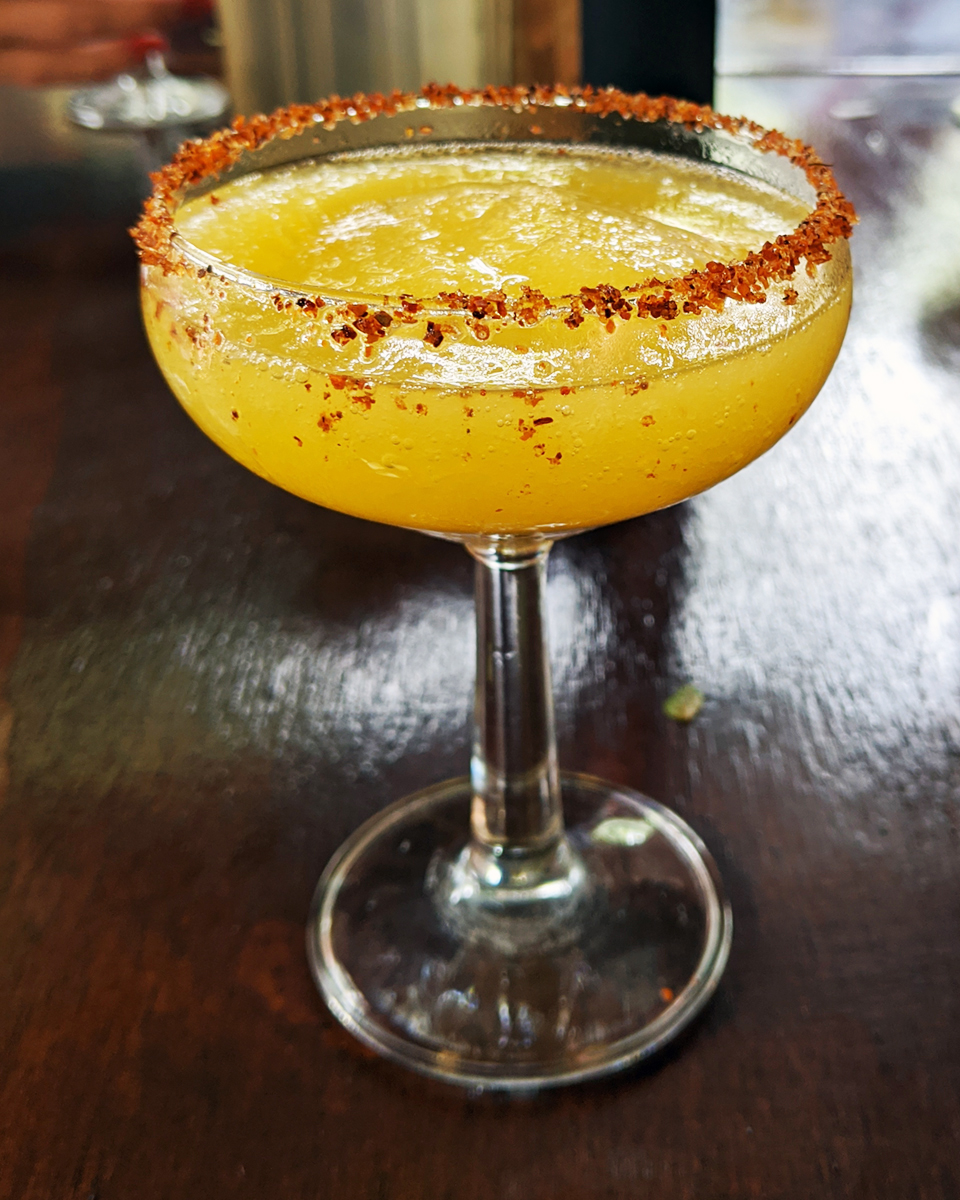 Of course, the mandatory recipe for the classic margarita was on display: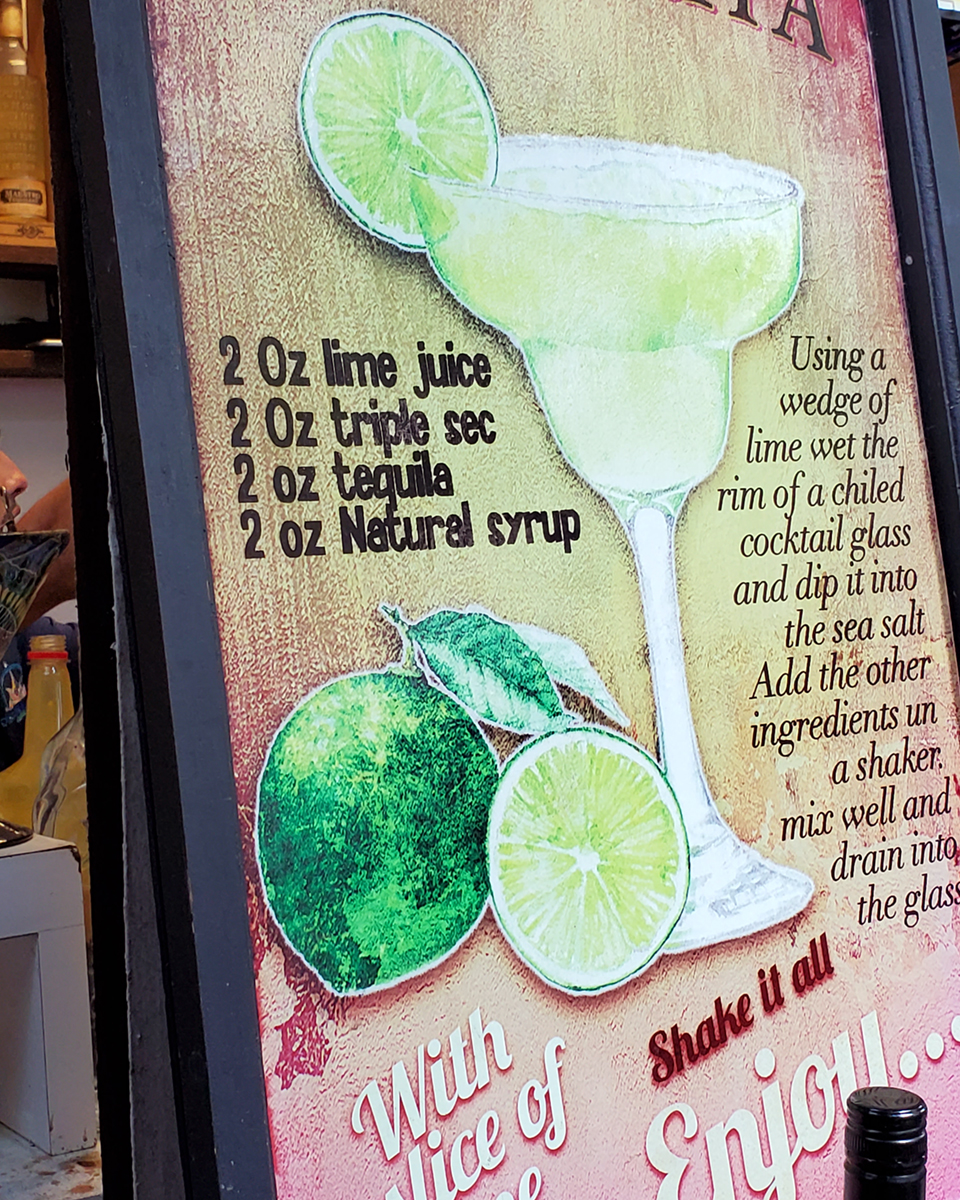 After that it was all the tacos we could eat, beer (or margaritas), and more conversation.
Is it any surprise that, while we were on our own for transportation to the excursion, that they provided transport back to the cruise port?
Before we boarded the ship, we shopped around downtown for a few things. (Hey, some people got prezzies!) Here's a gallery of the square and the port:
We also had each purchased a $2 day pass from Sprint, which allowed us to post a few pics, check in on my sister and the cats, and generally catch up. I studiously avoided e-mail, though. That could wait for a couple of days. After all, part of the point of the trip was to get away from that kind of thing.
We had fish and chips at the sports bar, then made our way to the theater to see magician Greg Gleason. His show was all close-up magic with coins and cards. Close-up work sounds like an odd choice for a cruise ship, but by this time this boat was rocking like there was no tomorrow. Traditional stage magic just wasn't gonna work. They had a camera pointed down at the table and fed the video to a large screen, and he also had several members of the audience (one at a time) as witnesses. It was a very good show. He did show how one of the tricks was managed. His secret was mostly 40 years of practice.
Off to a rocking bed.