We slept in, hit the buffet before it closed, then had drinks on the pool deck.
Mal de Mer is definitely a thing on a ship this small. We feel every roll, and on the lower decks we can feel the rumble of the engines. I'm told that larger, newer ships are better on this front. I do like being on a smaller ship, though.
Going on an ocean cruiser used to be a destination trip. Perhaps going across the ocean or to another continent or island at a time before air travel, or when air travel was dangerous and/or very expensive. Not everyone got a stateroom to themselves, much less a suite of rooms. Nor were they able to avail themselves of decent dining or entertainment options. Today, the cruise ship is a floating hotel with the pleasures of the pool, casino, and fine dining available to everyone.
And a floating hotel this is, right down to the creative ways to separate you from your money. There's the casino, of course. Also bingo, raffles, duty-free and tax-free shopping. There are seminars for arch supports, wight loss, jewelry, art, and how to shop in port. The cynic in me suggests that the cruise ships get some sort of kickback, or at the very least there's some sort of symbiotic relationship. It's profitable for both the port and the cruise line, I'm sure.
But you get views like this: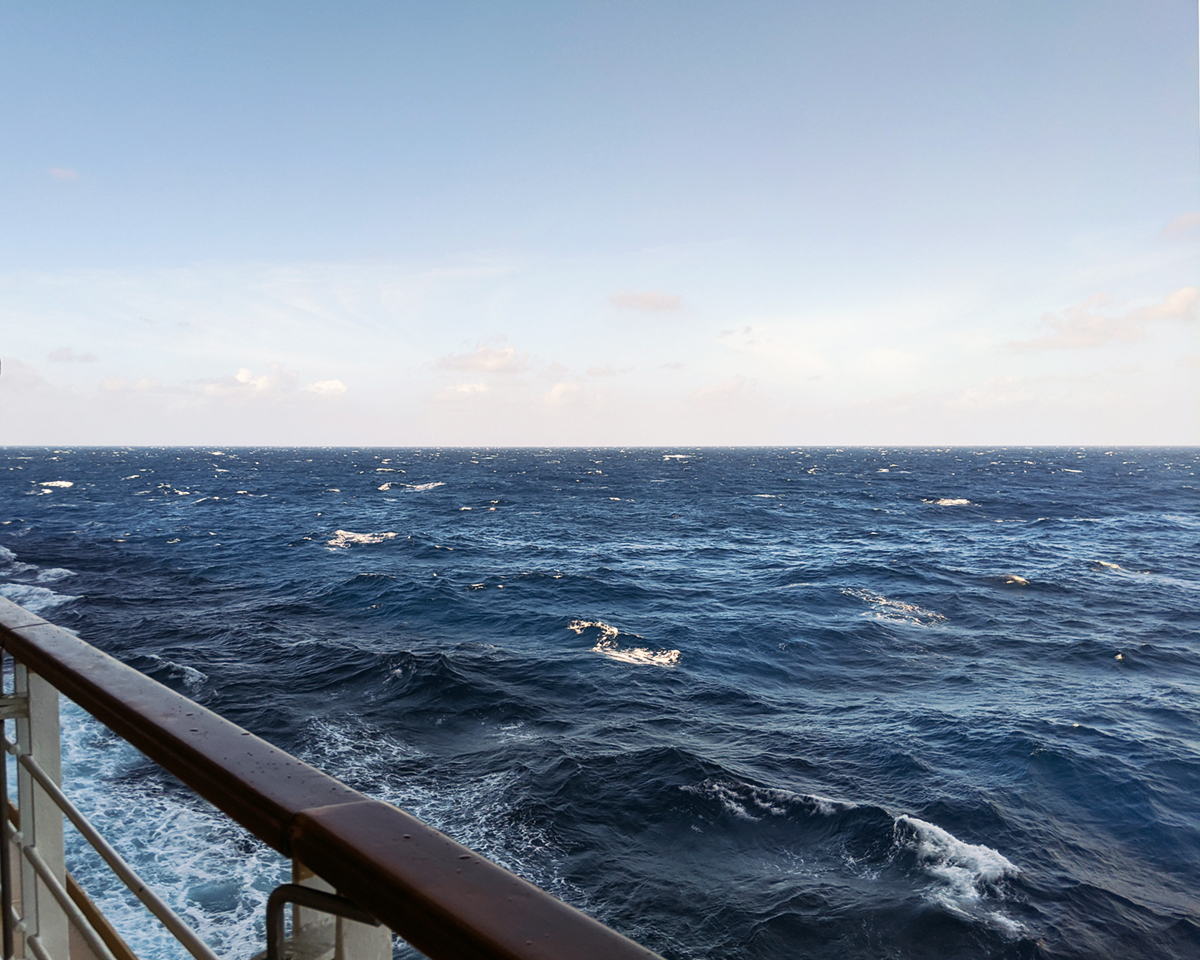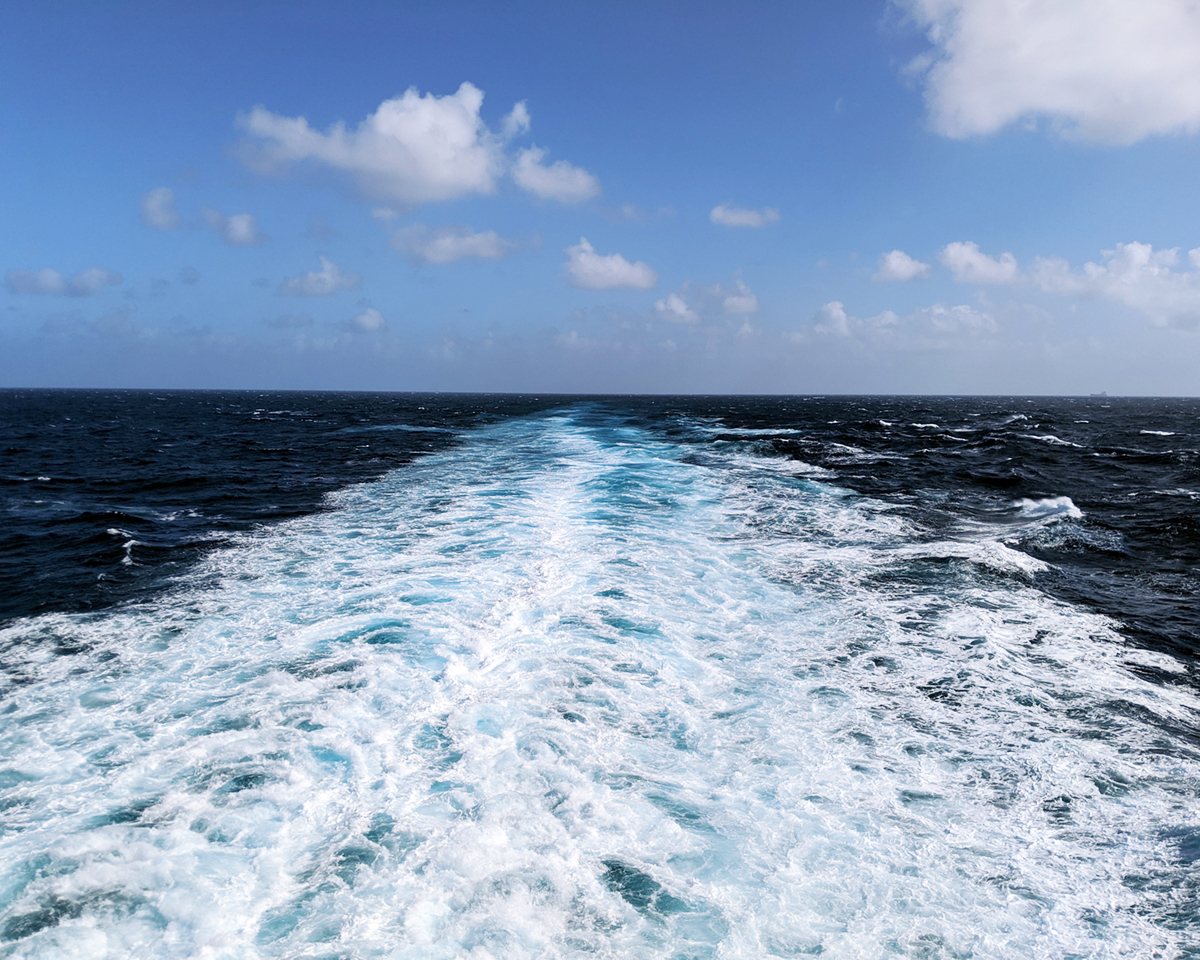 As we sit on the pool deck, watching liquor flow seemingly by the gallon, we wonder how do they get away with making these things so cheap? Most of the food is included in the price, and they hand out perks like candy. Is it that they cram passengers into small staterooms? Or that they register their ships in countries with far less stringent labor laws than the United States?
Almost everything - except the open buffets - are tied to your cruise card. Show the card to get a drink or a speciality meal, and it gets charged to your account. But the buffets are truly open. All you can eat, almost all hours. (It's possible to eat healthy, but it's a challenge.)
The dress code here is very casual. Norwegian calles it Freestyle Cruising. While some restaurants insist upon jeans and a halfway decent shirt, it's okay to wear a bathing suit and a cover-up at most venues.
The Sun, however, seems to be a bit of a party boat.
It was refurbished in 2018 specifically for visits to Cuba. It makes sense. Take a small ship from Miami to Cuba, throw in a Bahamian port and a private island, and you've got a nice few days. A year ago (2019) the door to Cuba was closed to cruise ships. So the Sun now seems to go to the Carribean and Alaska.
The observation lounge is full of Cuba pictures, including posters like this: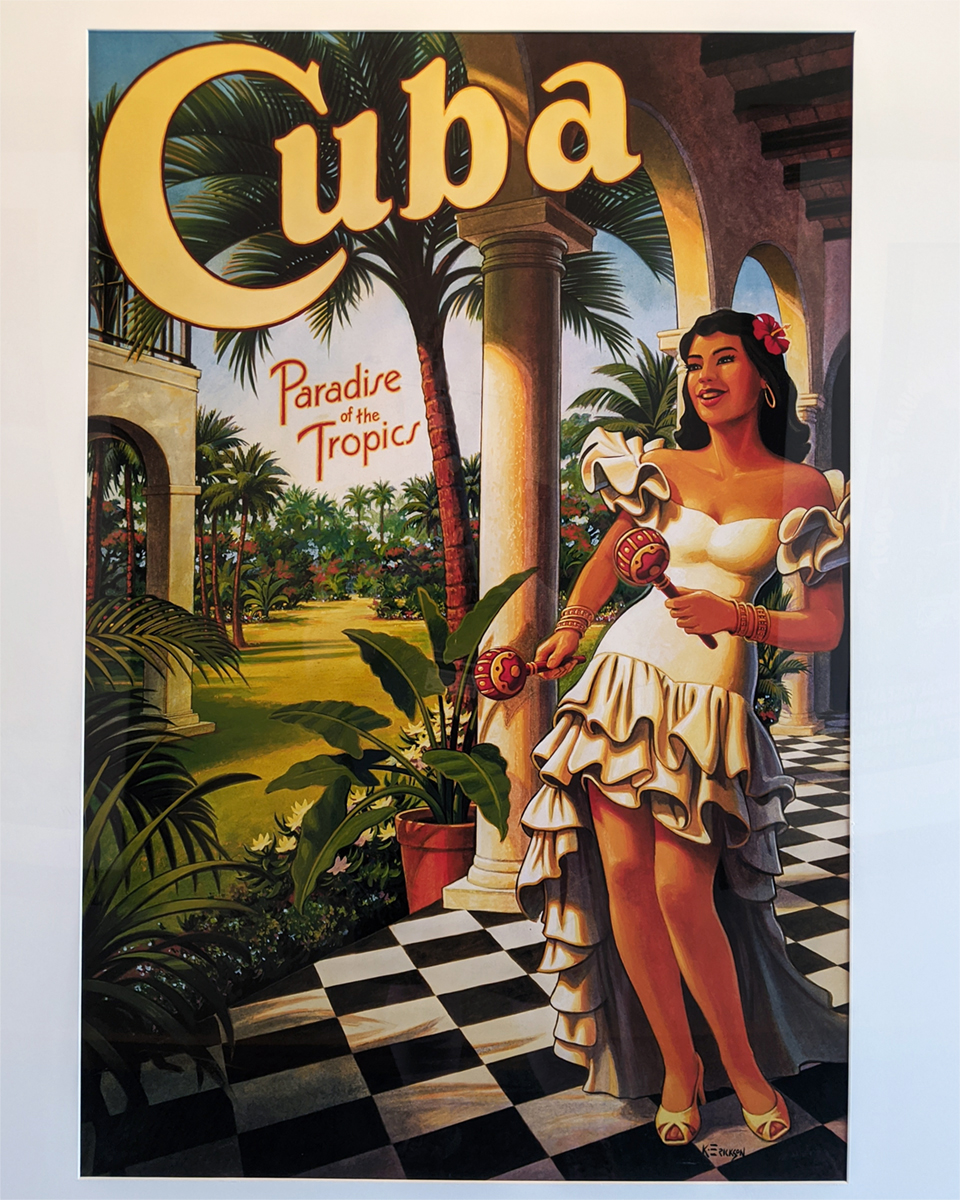 After a nap (yeah, an actual afternoon nap), we headed off to La Cucina for the first of the two specialty dinners we had booked. The food was delicious, and when the waiter learned it was our anniversary, he begged us not to leave. First we got an extra dessert to split, then he brought this out: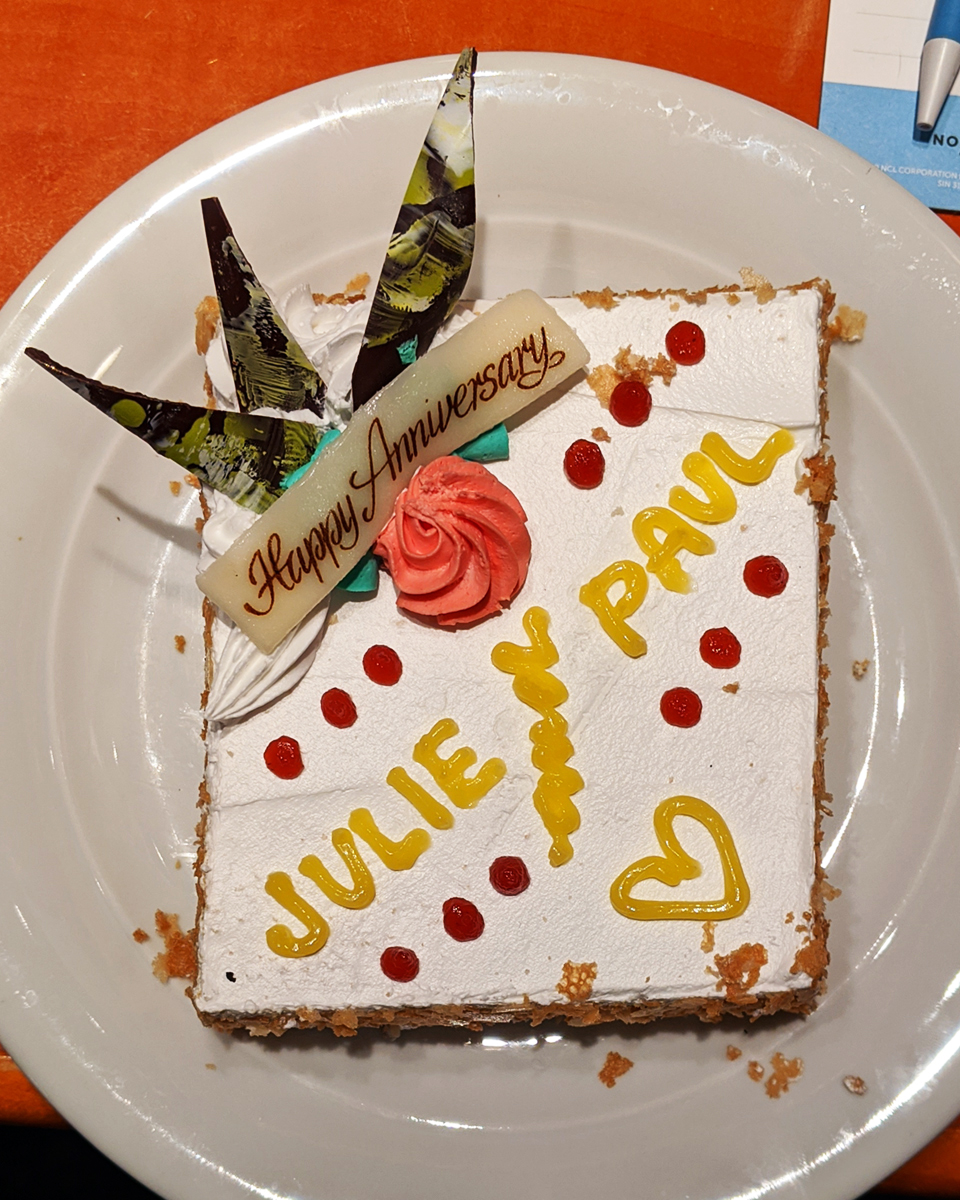 We had to take it back to our room with us as we were too full to even think about it.
We finished the evening off with a show in the Stardust Theater. This was called "Rock You Tonight," and was energetic, but the arrangements left us feeling that someone had butchered some decent tunes in the name of entertaining cruise passengers.
Tomorrow: Costa Maya. Tonight: Calm(ish) seas with the vibrations of the ship's engines to lull us to sleep.
We hope.