We have resisted the idea of taking a cruise in the past, but decided perhaps we should try one, and what better occasion than a landmark wedding anniversary?
We booked on a Cyber Monday and got what seemed to be a decent deal for first-time cruisers. Five nights from Port Orlando to Costa Maya, Cozumel, and back with a boatload of perks.
The first day started off on entirely the wrong foot when neither of our alarms went off. My sister (who bravely took on house and cat sitting duties) woke us up about half an hour later than our planned time. We just barely made it to the airport and through security in time to board a packed 727 for the flight to Orlando. From there we took a shuttle to Port Orlando and checked in at the cruise terminal.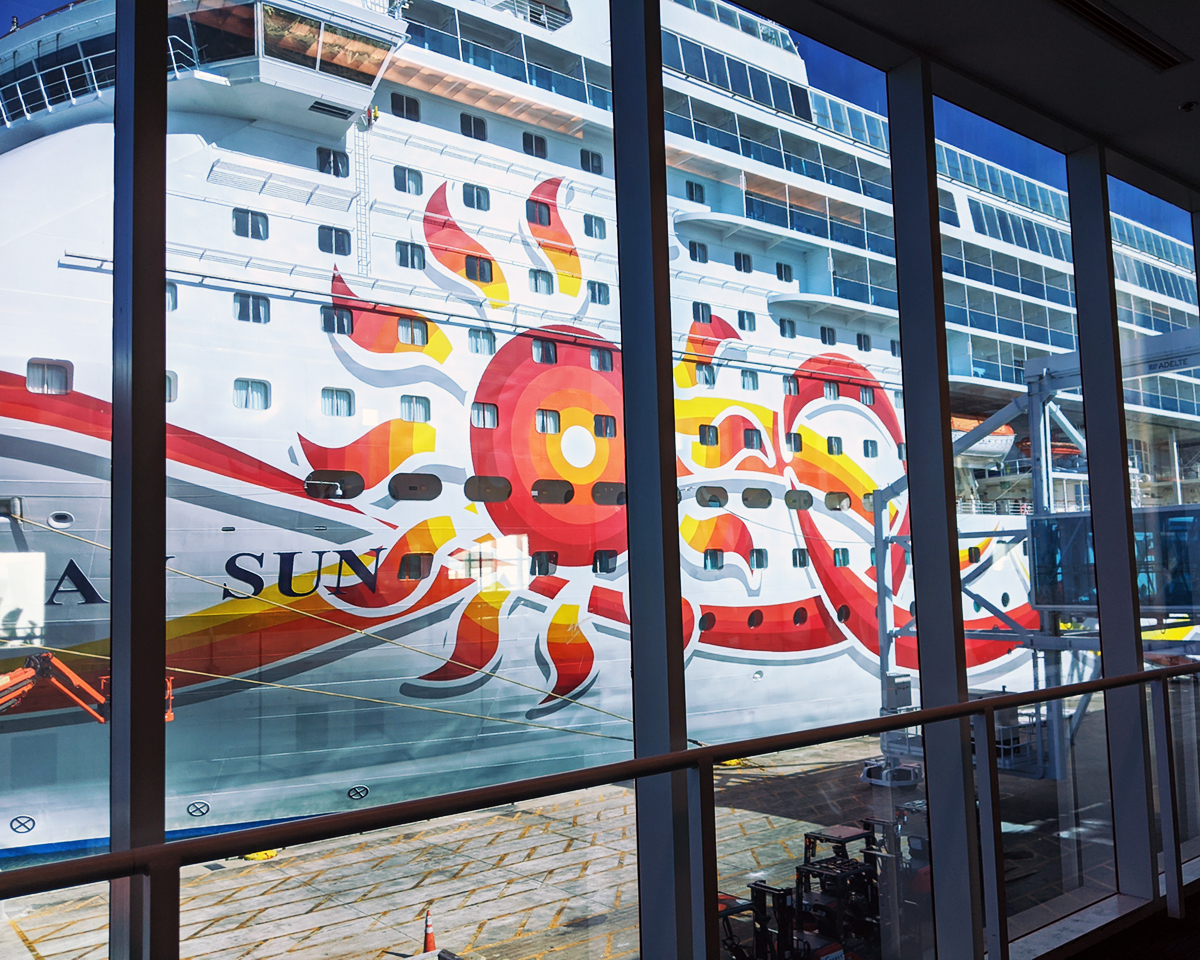 The Sun is one of the smallest ships in the NCL fleet, but for someone who has never cruised before, it's big! 12 decks, 14 dining options, 11 bars and lounges, and of course, shopping and a casino.
Why yes, we did get the Premium Beverage Package as a perk, so we headed to the pool deck, hit the buffet (ouch!) and the bar (double ouch!) and headed to the aft dining area. After some food and beverage, it was time to explore the ship:
(This group of pictures is a Lightbox gallery. Click on one to enlarge and go through the rest of the gallery.)
We finally got our cabin about 1:30. We sprung for a balcony room, and were glad we did. Plenty of room to move around. Some of the pictures of cabins I've seen make the stateroom scene in "A Night At The Opera" look roomy.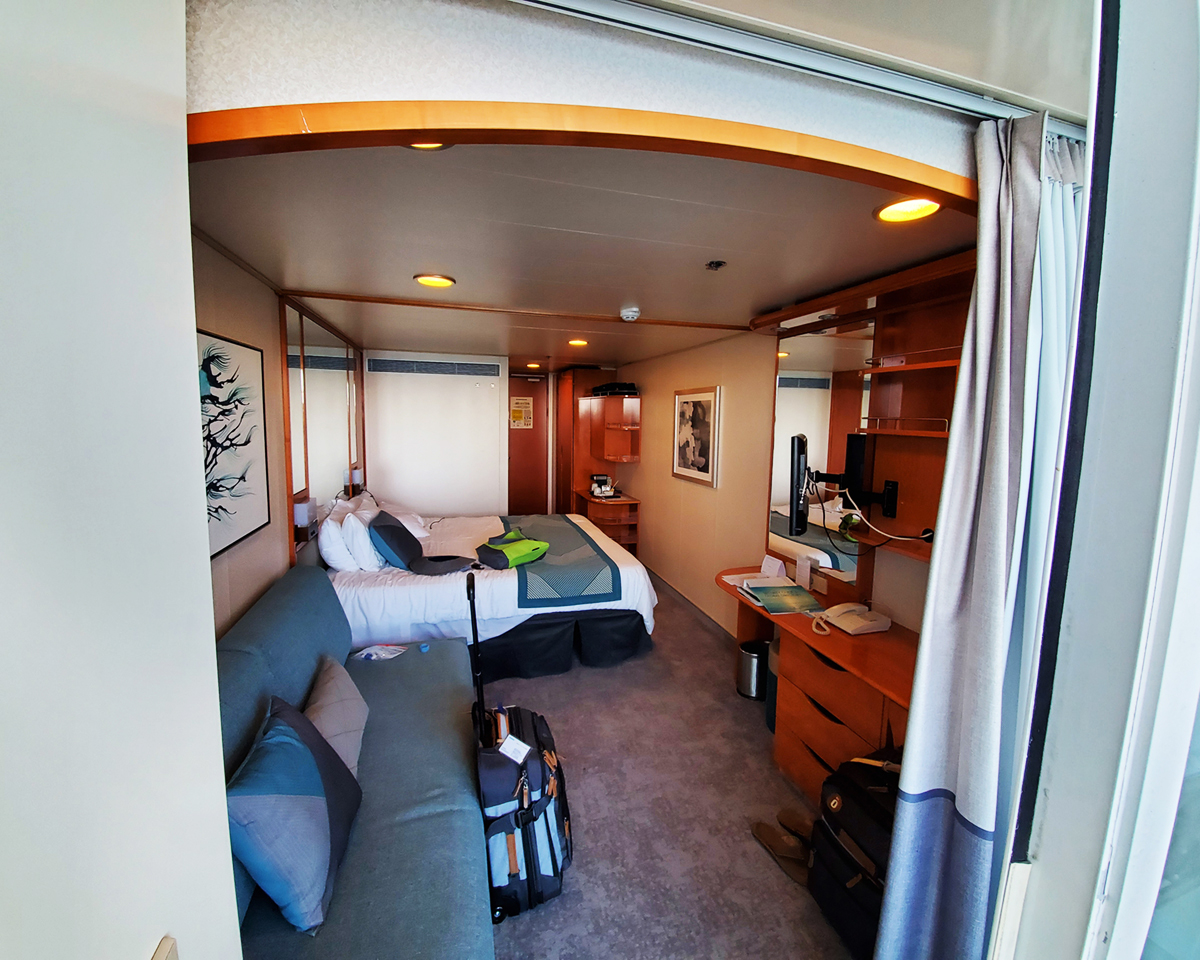 There was just enough time to unpack before the mandatory emergency muster drill. This is where the passengers get the ship safety lecture. Our cruise cards had the muster station (H on the port side) printed on them. We had to show up, check in with a crew member, then line up by height. It was fifth grade school picture day all over again!
After that was the sail away party. Lots of music and another drink.
Later we had dinner at the Four Seasons, one of the two main dining rooms. I had the Peach Charlotte for dessert, and it was as yummy as it looked!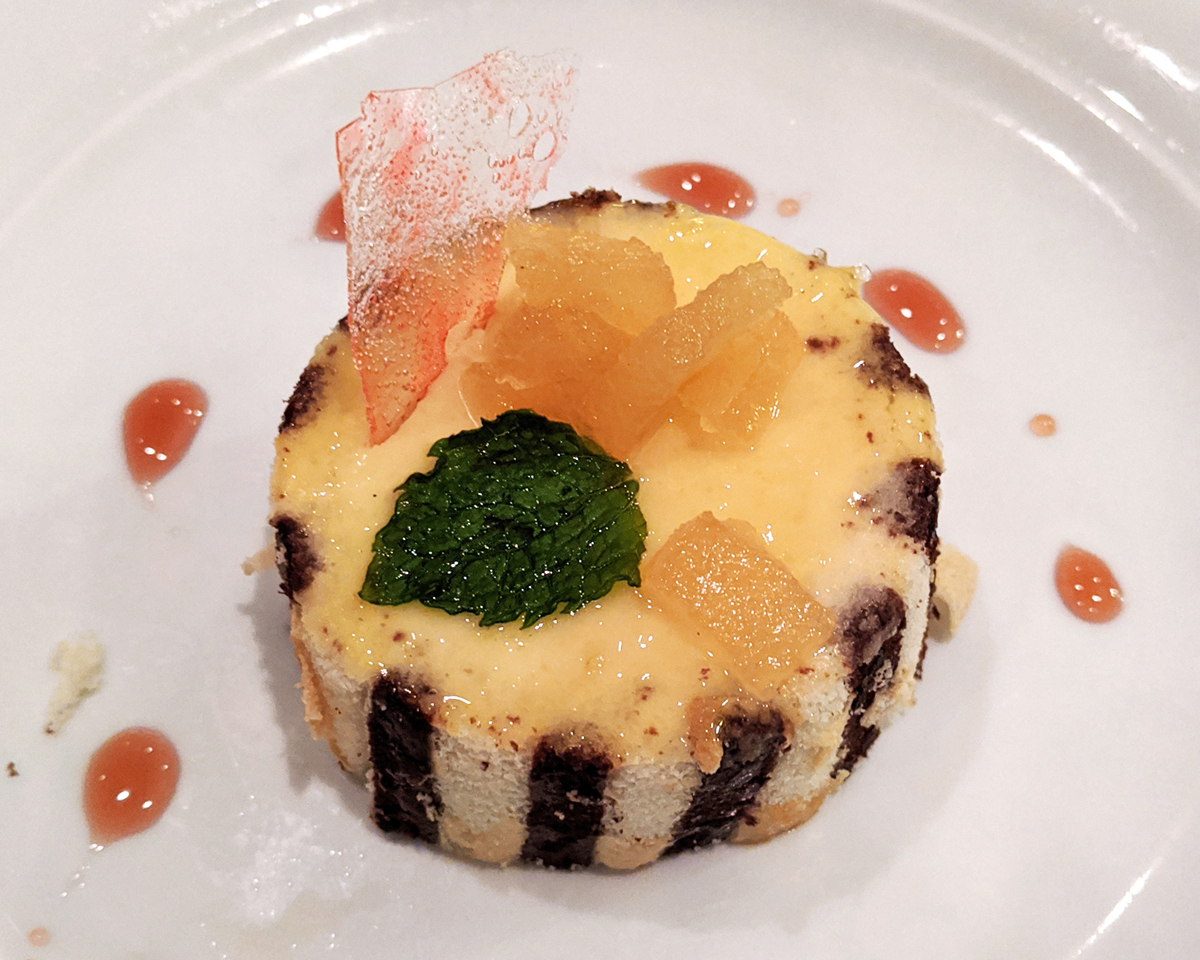 We followed dinner with a visit to the Stardust Theatre for the "Welcome Aboard" show that was supposed to give a taste of the onboard entertainment. I'll just say it appeared to be a mixed bag.
Also, the ship has been rocking every since we left port. We understood that might be an issue on a small ship. Oh, boy, was it!
We decided to sleep in.